Field Pea Release PBA Taylor
AVS has granted Seednet a Plant Variety Licence for PBA Taylor, a mid-flowering and early to mid-maturing field pea.

It outclasses the existing dual virus-resistant variety PBA Wharton except in regions with high boron and salinity constraints.

PBA Taylor has resistance to two virus diseases: pea seed borne mosaic virus (PSbMV) and bean leaf roll virus (BLRV).
Variety developed by AVR from the National Field Pea Breeding program with support from GRDC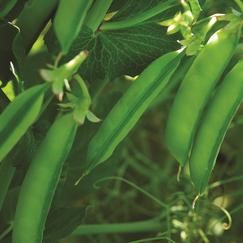 About Agriculture Victoria Services Pty Ltd.
Agriculture Victoria Services Pty Ltd ("AVS") is the commercial and intellectual property management arm of Agriculture Victoria and its Agriculture Victoria Research ("AVR") division in the State of Victoria, Australia.
About Seednet
Seednet develop and distribute superior varieties for the Australian grains industry, including wheat, barley, pulses, oilseed, and other broadacre varieties.